Home Remodeling in Birmingham, AL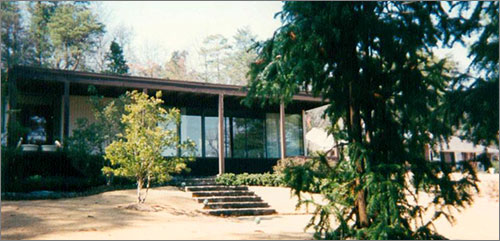 Metro Contractors, Inc. is a full-service home remodeling and building contractor company. Since 1989, our family-owned and operated business has been serving communities in and around Birmingham, AL. We are fully accredited with the Better Business Bureau and have never had a complaint. We have a strong reputation throughout the region for being dedicated to our customers' satisfaction, and for providing honest quality work at affordable rates.
Metro Contractors, Inc.
Home remodeling in Birmingham, AL doesn't have to be a drag. You can make the process of creating your dream home easy by hiring the region's most qualified home remodeling general contractors. Metro Contractors, Inc. is capable of performing a myriad of residential rebuilding tasks, including kitchen remodeling, bathroom remodeling, masonry installation and home painting. If you are looking to expand your living space, we are qualified to build, wire and outfit new home additions. Your satisfaction is our top priority. We also offer our extensive remodeling service options to commercial clients. Our company is a certified general contractor in the state of Alabama.
Metro Contractors, Inc. has nearly three decades of home remodeling experience, and we are proud members of our local community. As the premier providers of home remodeling services in Birmingham, AL, we are recognized for offering high-quality work at affordable rates. Our company is a proud member of the Better Business Bureau (BBB), and maintains an A+ rating with the organization. Additionally, we are members of the Alabama Home Builders Licensure Board. No matter what type of home remodel you are pursuing, we can meet your needs. We offer nearly every remodel service imaginable, making us a one-stop shop for all of your renovation needs. Here are just some of the tasks that we can perform:
Flooring installation: We will install many different types of residential flooring.
Roofing and siding: Enhance your home's longevity and increase its value by updating your siding and roofing.
Painting: We can perform both indoor and outdoor painting services.
Deck building: Increase your living space with ease by constructing a deck.
Electrical work: Our team can do interior wiring during the course of your remodel.

Hiring Remodelers
You can stop dreaming about your ideal home, and start living in it.
Contact us today to learn more about our services!
Areas Served
Metro Contrators provides remodeling and renovation services to Birmingham, AL and surrounding areas:
Mountain Brook, AL
Meadowbrook, AL
Homewood, AL
Riverchase, AL
Vestavia Hills, AL
Pelham, AL
Hoover, AL
Alabaster, AL
Jeferson County, AL
Shelby County, AL
Trussville, AL
Gardendale, AL